Home » Activities » The Curacao Sea Aquarium
The Curacao Sea Aquarium
Opened in 1984 by Adriaan "Dutch" Schrier and Rudy Pizziolo, the world-famous Curacao Sea Aquarium next door to The Royal Sea Aquarium Resort offers you and your family the chance to see the reefs of the Caribbean up close without getting wet. You'll have endless aquatic fun and learn about the area's complex marine ecology.
A Look at Sea Life
Begin your underwater exploration with a visit to the Aquarium Hall. Over 400 creatures including fish, corals, sponges and other colorful marine species are on display in 46 tanks fed by continuously circulating salt water pumped in from the ocean. The tanks represent different marine ecosystems such as sea grass beds, mangroves and shallow and deep water reefs with creatures from depths of up to 300 feet. Others showcase interesting characteristics like camouflage and species ranging from cleaning fish to lobsters and sea horses. There is a touch tank stocked with starfish, brittle stars, sea urchins, sea cucumbers and conch if you feel the urge to touch some of the reef dwellers. There are Feeding Shows at regular intervals throughout the day during which keepers will invite you to help them feed sea turtles, stingrays and sharks. If you prefer to watch divers feed the marine life by hand, visit the Underwater Observatory, a stationary semi-submarine with panoramic views of the Sea Aquarium lagoon. Don't miss the popular sea lion show.
---
Underwater Activities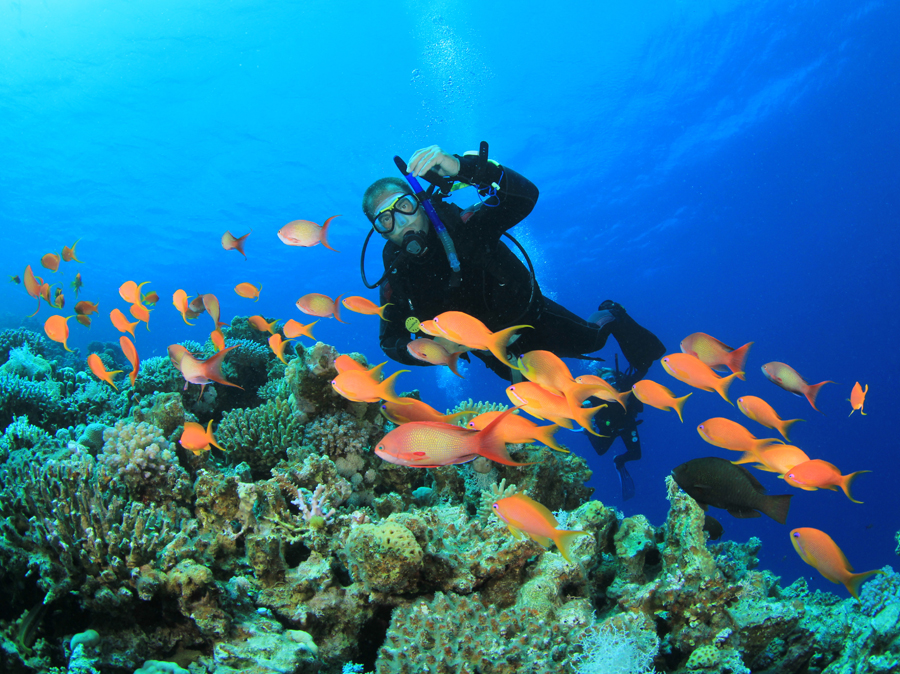 Activities on offer at the Curacao Sea Aquarium include Animal Encounters dives and snorkeling with stingrays, sea turtles, sharks and colorful reef fish. Imagine the thrill of swimming with a sea turtle, feeding a ray and coming face to face with the aptly named Goliath grouper! Certified scuba divers can also book dives to the Sea Aquarium Reef, a healthy and colorful coral community just offshore from the facility.
---
Learning about the Sea
A visit to the Shell Museum or to the theater to watch a video on the threats facing coral reefs and the fight to save them is just the start of the Curaçao Sea Aquarium educational experience. The goal of the aquarium is to raise public awareness of marine life and the fragility of coral ecosystems and a number of interactive educational programs are offered for all ages. Activities include snorkel clubs, Kid's Encounters, dolphin studies, coral reef fish ID and ecology dives and field trips. Such visits take students to the reefs, the sea grass beds, mangroves and beach habitats and they actually get to participate in research projects. The aquarium also has a student internship program
---
About the Aquarium
The aquarium is open daily from 8:30 a.m. to 5:30 p.m. Admission is US$21 per adult per entrance or one week pass for US$30. Activities such as diving, snorkeling and dolphin swims are priced separately.
---
Dolphins on the Doorstep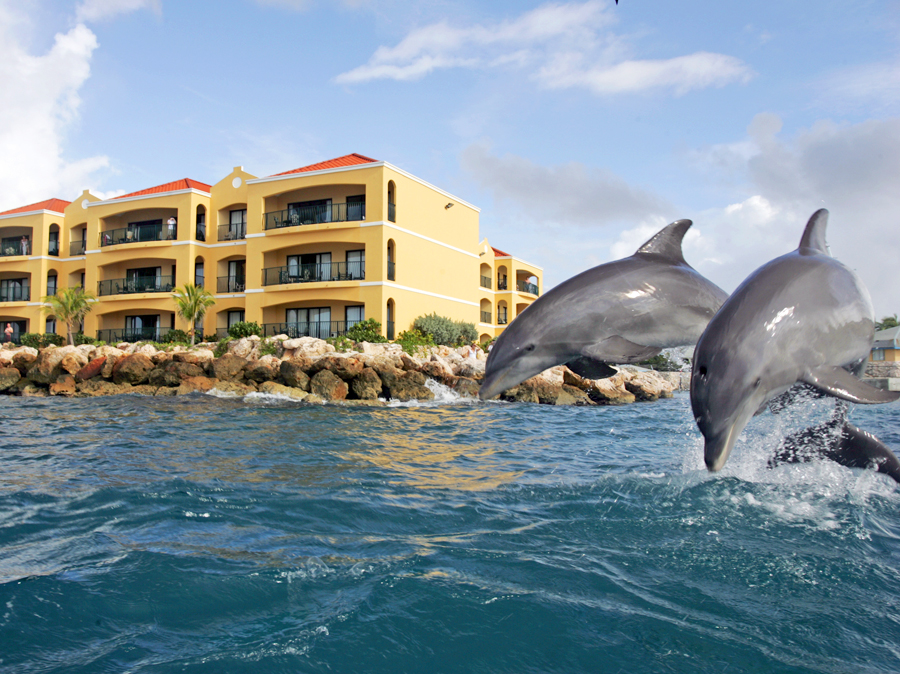 You can spend hours watching the dolphins from your villa terrace. The Curacao Sea Aquarium is home to the Dolphin Academy, one of the top dolphin facilities in the Caribbean with a range of exciting options from Dolphin Encounters and Swims to diving and snorkeling with them. There are also educational programs for children and adults who would like to learn more about these intelligent and engaging creatures. Children aged between eight and 14 can sign up for the Dolphin Assistant Trainer course and for the over 15s' and the young at heart, there is a Dolphins in Depth program. Both activities cost $299 US and run for two half days (on Monday and Tuesday). As a Sea Aquarium Resort member you are entitled to a discount when booking any of the dolphin activities (not applicable to Dolphin Therapy). Reservations: (5999) 465-2051
---
Substation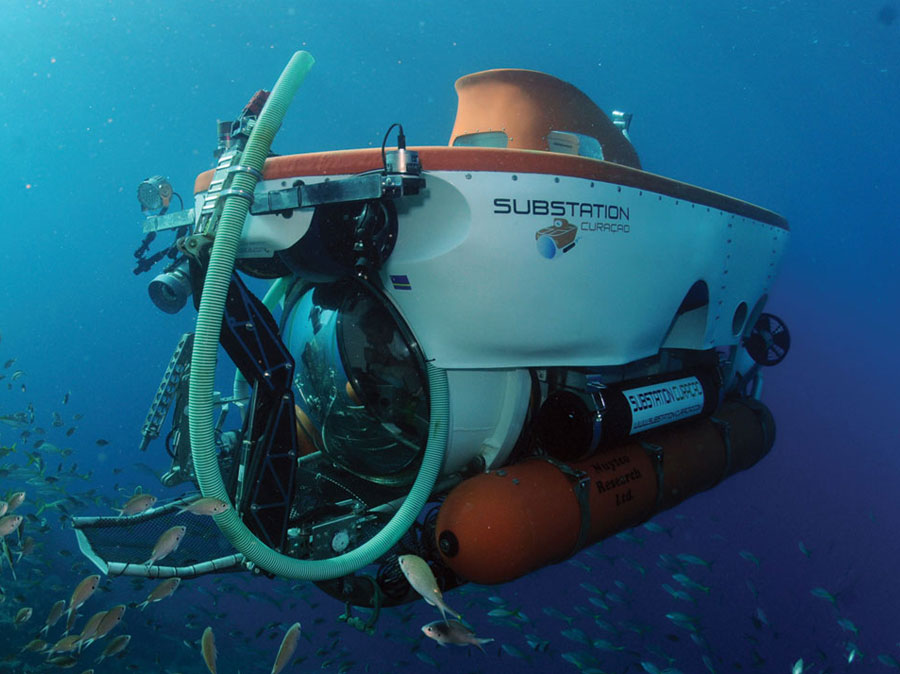 Become one of our Deep Sea Explorers and dive up to 1000 ft. In June of 2010, Substation Curaçao launched the Curasub. the world's most spectacular certified mini-submarine.
Onboard, submarine passengers take a memorable journey beyond the recreational scuba diving limits. The colorful fish, corals, and old shipwrecks are perfectly visible in the crystal-clear waters that surround the island of Curaçao. Unlike SCUBA diving, submarine diving has no effects of pressure change on the body. This mean that people who are not able to scuba dive due to medical reasons are almost always allowed to dive with our submarine. Reservations: (5999) 465-2051
---
Ocean Lens
Peek into the deep! 17 feet -5 meters- below surface. An exclusive guided tour, taking you behind the scenes at the Curaçao Sea Aquarium Park and Substation. Learn about our unique open watersystem, coral restoration and how we contribute to marine life preservation. Reservations: (5999) 465-2051